Tell Me Something Tuesday | Underrated Books
Tell Me Something Tuesday is a weekly discussion post hosted by That's What I'm Talking About where bloggers discuss a wide range of topics from books and blogging to life in general. Weigh in and join the conversation by adding your thoughts in the comments.

TMST Question: What are some underrated books/series you wish got more recognition?
When I started this to answer this question, I had a long complicated answer about how the bookish internet has changed a lot since I first started book blogging and how my TBR list has been influenced by the new bookish internet and how very few if any of the books I have read or added to my TBR lately are under recognized.
But then I remembered De'Shawn Charles Winslow was coming out with a new book and I added it to my TBR.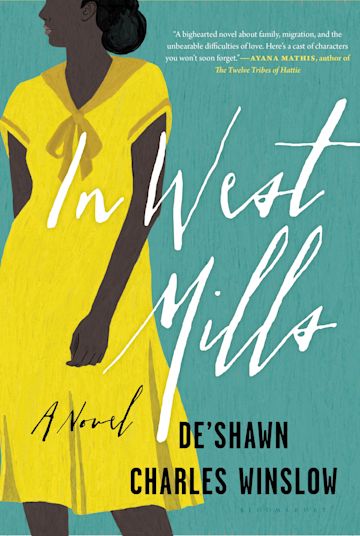 In West Mills by De'Shawn Charles Winslow read back in 2020. This book was a surprise. In essence, In West Mills is a character driven story about a friendship between a man and a woman, the small Kentucky town they lived in, and the people in it. I kept reading because the lives of the people were interesting and Winslow was great out doling out just enough information about the secrets in their past to make me keep turning the pages. At the end I felt like I knew these characters. At the end, I shed unexpected tears.
So, when I saw that De'Shawn Charles Winslow was coming out with another book, Decent People instantly went on my TBR List.
But I must confess, Dear Reader, that I haven't gotten to it yet.
A look on Goodreads shows that both In West Mills and Decent People have a fairly low amount of ratings. I'm not sure how many ratings the average book on Goodreads gets, but I believe that In West Mills should have way more that the 2,000 or so that it does.
The amount of ratings on Decent People is a little over 1,000.
Maybe I should push it up on my TBR list and see if I can influence others to read it.
Now, it's turn Dear Reader what underrated books/series do you wish got more recognition?
Related Posts