Flowers for the Sea | Zin E. Rocklyn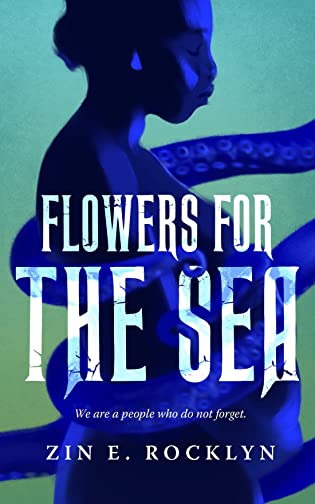 Flowers for the SeaAuthor:
Zin E. Rocklyn
Narrator:
Amina Koroma
Published:
Tordotcom
Publication Date:
October 19, 2021
Genres:
Fantasy
Format:
Audiobook
Length:
2 hours 24 minutes
Source:
Hoopla
Goodreads
Flowers for the Sea is a dark, dazzling debut novella that reads like Rosemary's Baby by way of Octavia E. Butler.
We are a people who do not forget.
Survivors from a flooded kingdom struggle alone on an ark. Resources are scant, and ravenous beasts circle. Their fangs are sharp.
Among the refugees is Iraxi: ostracized, despised, and a commoner who refused a prince, she's pregnant with a child that might be more than human. Her fate may be darker and more powerful than she can imagine.
Zin E. Rocklyn's extraordinary debut is a lush, gothic fantasy about the prices we pay and the vengeance we seek.
The Review
This book is a bit hard for me to review. Because objectively, I know it's a great little novella. The elements are there, well done, and fit together. This one didn't click for me.
I think this is the first time I can truly say "It's me, not the book".
I think part of the problem I had with Flowers for the Sea was that I picked it because Hoopla billed it as a horror. It's fantasy horror, but heavier on the fantasy side and lighter on the horror side. And since I picked this one up in October for the spooky season, I wanted more horror than fantasy.
Another issue I had is the horror element was an anticipatory type of horror. You know, something bad is going to happen. The main character, Iraxi, keeps hinting something bad is going to happen, but you don't see any real concrete signs of the threat on the page until the third act.
I went into this with a certain mindset, wanting something different from what the story was giving me. I couldn't force myself to enjoy it for what it was. Despite seeing the brilliance of it. I could tell in the first five minutes of the story it was brilliant. But as the story progressed, I knew I wasn't appreciating as fully as I would have if I had read it at a different time. This is the type of story I'd normally rave about. The type of story that even though I didn't "enjoy", it will be one of the best things I read this year.
I knew way before the 25% mark this would be a 4 star read. And my scoring system proved me right. If I was basing my scoring solely on my feeling while reading, this would have gotten 3 stars. Good thing I just don't base my scoring of books on feelings.
Now, let's talk about the book itself. I listened to Flowers for the Sea on an audiobook. It's a short listen, roughly 2 and a half hours, because as it's a novella. But this novella packs a big punch. Almost every element of this worked for me with only a few minor hiccups.
The writing in this novel was beautiful. How Zin E. Rocklyn wrote this story made me kind of regret listening to the audiobook first. This is the type of storytelling and writing I could feel myself getting immersed in. I'm certain if I had read the words myself, I would have highlighted and commented on whole passages throughout this book. It would have been a marked upped highlighted mess. In fact, I plan to buy both the physical and ebook versions of this book because I'm certain I will revisit this several times in the future. Rocklyn's writing is just that good. The way Rocklyn wrote through Iraxi's eyes and had her describe not only the things she was experiencing, but her emotions and feelings enhanced the reading experience. It was a literary style of writing that works very well for me.
And while I regretted making encountering this story through audiobook first. The narrator, Amina Koroma, did an excellent job. Iraxi as a character is strong filled with anger about not only her past but also her present situation. She's come to accept her fate and the fate of the other passengers on board, but stills realizes the injustices she experiences as a woman and outsider. Koroma's narrators of the story brings all of this forward. It's the perfect compliment to Rocklyn's writing. I have ever listened to an audiobook with a perfect combination of narrator and writer. It was just perfection.
The story opens on a ship escaping a massive biblical type flooding and a small surviving cast of characters have been stranded at sea for an unspecified amount of time. They are faced with the fact there are no signs of rescue. All signs point to the ship being their death bed. The only true hope for a future on the ship is Iraxi, or rather the child within her womb. The only child that has been carried to turn since they boarded the ship. While the others see this child as a sign for a hopeful future, Iraxi sees it as a sign of their pending doom. Not that Iraxi feels they will survive their voyage, she believes they're doomed, regardless. And it this since of doom that penetrates the novella. Rocklyn's words make it clear with almost every passage. This is not a ship with a future. She refuses to give the reader that sort of hope. Readers know it's going to end, but this story is about the destination. How the survivors perish.
The one thing that didn't quite work for me in Flowers for the Sea was the explanation. And I think this is a function of the type of fantasy this novella is. Rocklyn open with a world that is already destroyed and the main character, Iraxi, is the last of her kind. But even she is uncertain of how truly different she is from the others. This information seems to have been lost with time and maybe the desire to not appear as other. The themes are there, but they aren't fully fleshed out because this is a novella. There is not the space to explore this theme of otherness. But this lost history becomes important in how the plot is glued together. And for me, the weakest point. The story lost me there. This is where listening to the audiobook failed me because I might have missed a detail that makes it more logical. I'm just confused at how it goes together and happened in the end.
In the right state of mind, Flowers of the Sea would've been at least a 4.5 stars. It's a story that would normally be in my wheelhouse, dark and character driven. But my mindset and the piecing together of the plot didn't work for me. I would total recommend Flowers for the Sea to someone with the warning they will be in a dark head space of the whole novella. Also, I wouldn't caution against the audiobook to read it for the first time. Amina Koroma's narration is just too good to pass up, but this is a fantasy novel will a very literary writing style and sometimes it's hard to follow along. So, the audiobook should be used as a means for a reread or if you're into following along with a book open as you listen to Koroma's narration of Iraxi's story.
The Ratings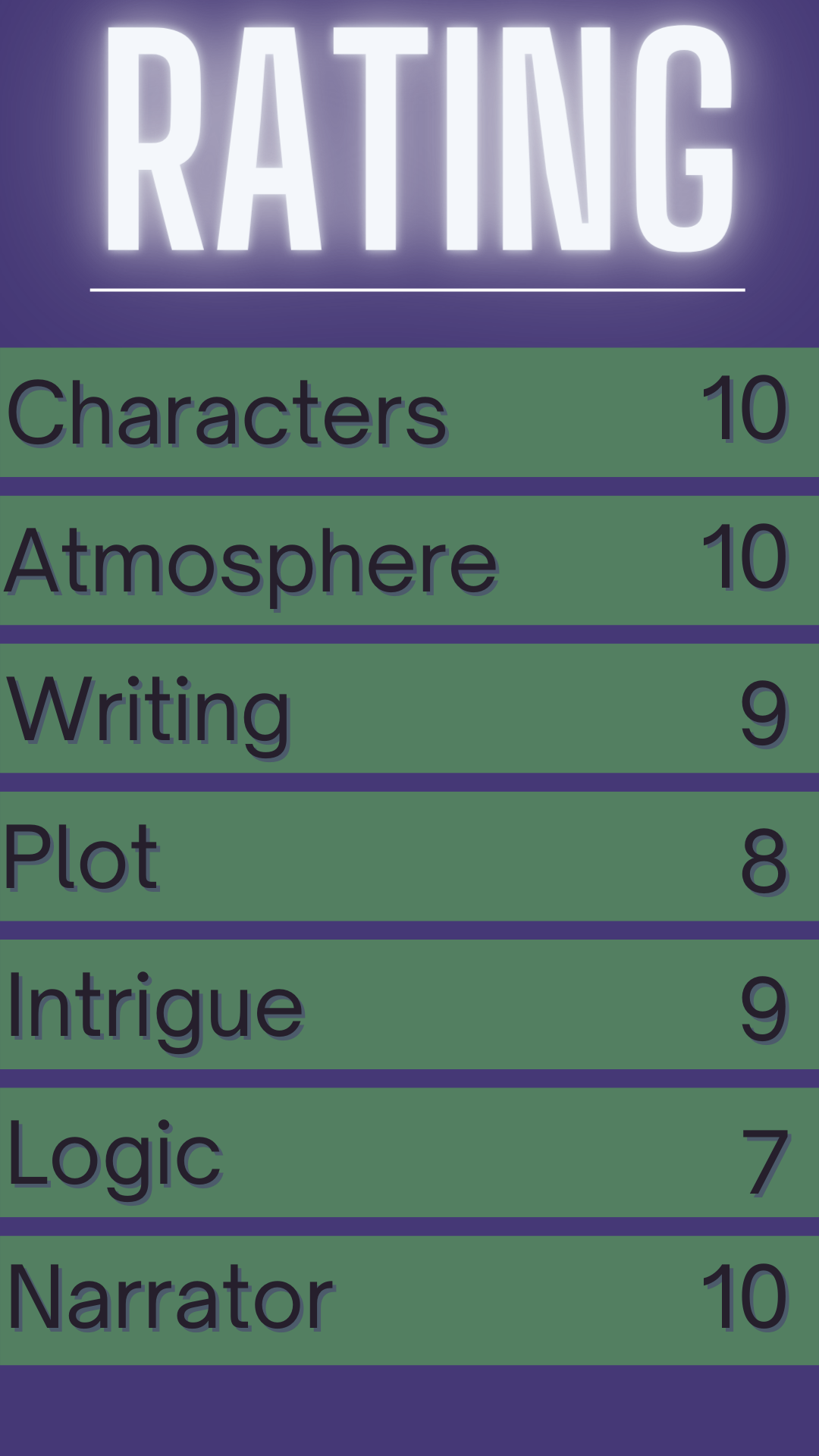 Related Posts